CARoscope
Don't read horoscope. They are rubbish. There's another method to learn about other people characteristics ? by reading my CARoscope.

Perodua MyVi ? You are kind of person who can easily be influenced by your
friends. Plus, you are energetic and young. But, if you are 50's and driving
this car, it is a sign of mid-life crisis.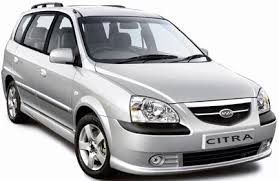 Naza Citra ? You don't really care about current fuel price.

Proton Perdana V6 ? Err..Are you a government servant?

Proton Saga BLM ? You are a great family guy and loves to travel with your
family. If you are female, it's a sign that you have a lot of shoes (in the
boot)

Proton Satria Neo ? You want to be cool but you don't have enough money for it.

Naza Bestari ? You think you are different and unique but you are not.

Perodua Kenari ? You are kind of person who hates Perodua Myvi just because your
enemy owned it.

Toyota Avanza ? No, no. You don't have to tell me about your age. I know your
are 45 years old and your fifth child is 9 years old.

Toyota Prius ? You got some money and a smaller brain too.

Proton Savvy ? You are a gay.
Ha ha..